We are proud to include three high-profile keynotes into our program:
Abstract: A topic of central interest to the autonomic computing community is how to manage computing or other self-adaptive systems in dynamic environments. In years past, I had advocated an approach in which high-level goals are expressed in the form of utility functions, and optimization and/or feedback control techniques are used in conjunction with system models to adjust resources and tuning parameters to maximize utility. After outlining and illustrating the general concepts behind this idea, I will point out a significant flaw that the autonomic computing community (including myself) had ignored historically.
Then, I will introduce my recent work on embodied Artificial Intelligence agents, which are somewhat like Alexa, Siri, and other voice-driven assistants, with two major differences. First, they are designed to operate in the business realm, where they assist humans with data analysis and decision making. Second, they interact with people multi-modally, using speech in conjunction with non-verbal modalities like pointing and facial expression.
In the final third of my talk, I will explain why I believe embodied AI agents can solve the fundamental flaw of utility-based autonomic computing and speculate about how autonomic computing can contribute to the growth of embodied AI, especially given recent AI advances such as ChatGPT.
You can download Jeff's keynote slides here!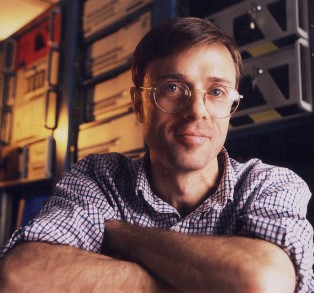 Biography: Jeffrey O. Kephart is a distinguished research scientist who currently leads research on embodied AI systems at IBM Research in Yorktown Heights, New York, USA. He is known in various academic circles for his work on computer virus epidemiology and immune systems, electronic commerce agents, and data center energy management, but to the ACSOS community he is best known for his leadership and research in founding autonomic computing as an academic discipline, for which he was awarded the rank of IEEE Fellow in 2013. His 2003 IEEE Computer paper on "The Vision of Autonomic Computing" has been cited over 8500 times. In 2004, Kephart co-founded the International Conference on Autonomic Computing, which recently merged with SASO to become ACSOS. Kephart's work has been featured in Scientific American, The New York Times, Wired, Forbes, The Atlantic Monthly, Discover Magazine, and comparable publications, and he has co-authored over 200 papers and 75 patents. He graduated from Princeton University with a BS in electrical engineering (engineering physics) and received his PhD from Stanford University in electrical engineering, with a minor in physics.
---
Abstract: In this Keynote I will take the audience on a journey "From Mars to the Slums", incorporating the lessons from both these very different environments – one artificially created to isolate and protect us from the external impact of the natural factors that are worsening the status quo, while the other teaching us about how cities grow organically and how we can apply "design by emergence" to make better decisions regarding where to place the infrastructure and invest in better alignment with the needs of citizens.
I will introduce a paradigm shift in how we think about smart city using a multi-dimensional model rolled into one concept called "Smart City Maturity Model" which can help us to decide in which stage in the development we are. This system of thinking is concocted of many layers: the supra-structures (culture, politics) the core-structure (economy/digital economy) the infra-structure (core and heart of a smart city), resources (citizens and nature).
The goal is to create a sustainable city enabled by technology which unleashes the "Social Network Operating System" co-creating smart services in which we engage the citizens as Actors. They are producers, "players," and "inputs" whose interactions steer complex, interdependent systems linking hybrid sectors of the economy and society. We are looking for the principles of management and engineering of these emerging complex networked systems that will infuse them with the ability to discover a variety of potential solutions in their repertoire, when confronted with a problem-rich environment. The recent example of my work with the CIO of Kyiv City to increase the resilience through 4IR technologies will give insights into the design thinking involved.
You can download Mihaela's keynote slides here!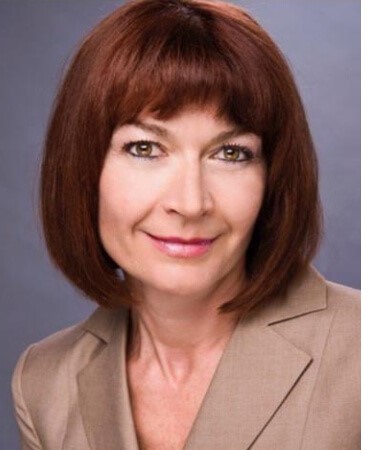 Biography: Dr. Mihaela Ulieru is a technology alchemist and is an innovator at the edge of the impossible. She is founder and President of the IMPACT Institute for the Digital Economy (IMPACT stands for "Innovation Management and Policy Accelerated with Communication Technologies"), endeavor inspired by Terrence Matthews who was her colleague on various boards. IMPACT emerged at the peak of her illustrious academic career as a consulting arm of her work aiming at policy reforms for the adoption of latest digital technologies in all areas of society and sectors of the economy.
For her breakthrough research she received numerous awards, including the prestigious Canada Research Chair by the PM for pioneering work on Adaptive Information Infrastructures for the "eSociety", the Junior Industrial Research Chair sponsored by NORTEL at the University of Calgary, the first "Women in the Engineering Disciplines" Fellowship created by the Minister of Science of Hessen in Germany in honor of her breakthrough PhD work at the Technical University of Darmstadt, Germany.
Along the way she kept inspiring and supporting young entrepreneurs and scientists – one of her first MSc students (at the University of Calgary) was Garret Camp, co-founder of Uber and StumbleUpon and her last PhD student, Dr. Alexis Morris is sporting now the Canada Research Chair in "Internet of Things". She currently advises several startups aiming to put the "Fourth Industrial Revolution" technologies (AI, Blockchain, IoT, AR/VR) to work to make the world a better place.
She has held and holds appointments to a plethora of advisory boards and councils, among which: the 1st Science, Technology and Innovation Council of Canada (appointed by the Minister of Industry), the Science and Engineering Research Council of Singapore (appointed by the PM), Adviser to the European Commission on Future and Emerging Technologies Programs Design, Expert to the World Economic Forum Global Agenda Council on Data-Driven Development where as part of her work she proposed Blockchain to be added to the Top 10 Future and Emerging Technologies.
As a thought leader Dr. Ulieru promotes the advantages of leveraging Blockchain and its potential to create equality and a fairer society through the inclusion of the 99% in the economy. As a top high tech academic researcher, she spearheaded and led major multi-stakeholder programs leading the scaling-up of operations through strategic partnerships and networks in Industrial Informatics, the Future of Medicine, Self-Organizing Security, the EnergyWeb, Global Manufacturing Systems, and Sustainable Personal Living Technologies. She has authored over 200 peer-reviewed scientific articles, Keynoted over 300 events, supports several non-profits and foundations and still has time to write poetry.
---
Abstract: Nowadays, we are witnessing an increasing adoption of Machine Learning (ML) for solving complex real-world problems. However, despite some reports showing that ML models can produce results comparable and even superior to human experts, they are often vulnerable to carefully crafted perturbations and are prone to bias and hallucinations. Ensuring the trustworthiness of software systems enabled by machine learning is a very challenging task. In this talk, I will discuss challenges that we should overcome to build trustworthy ML-enabled systems and present some recent techniques and tools that we have proposed to improve the trustworthiness of autonomous robotic systems.
You can download Foutse's keynote slides here!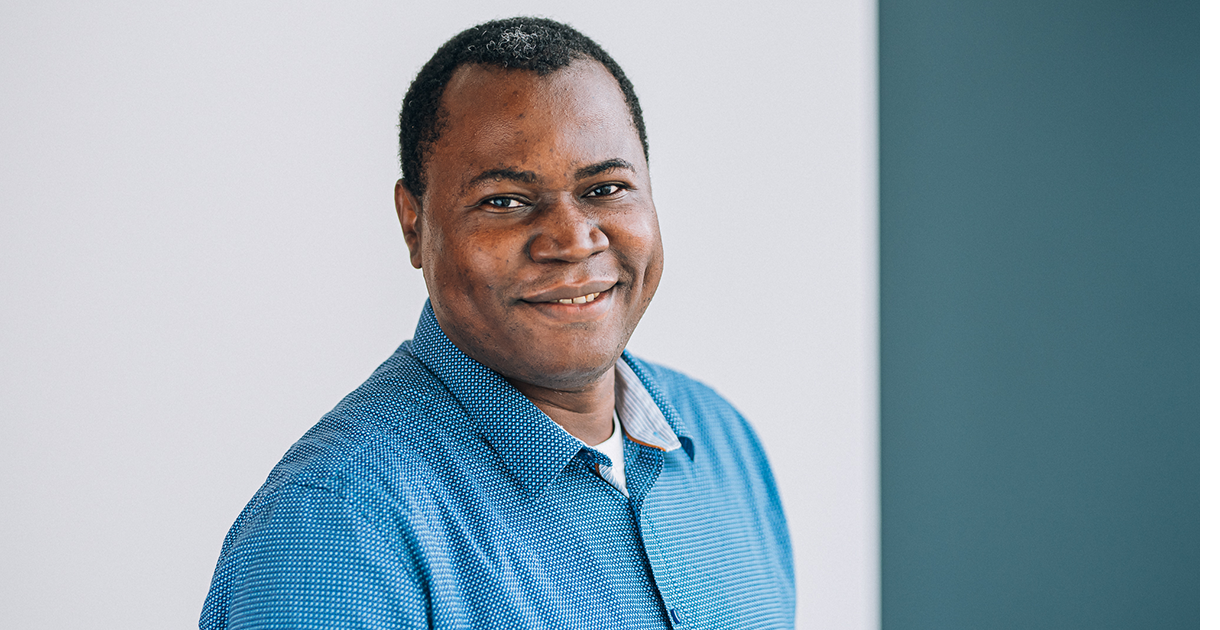 Biography: Foutse Khomh is a Full Professor of Software Engineering at Polytechnique Montréal, a Canada CIFAR AI Chair on Trustworthy Machine Learning Software Systems, and an FRQ-IVADO Research Chair on Software Quality Assurance for Machine Learning Applications. He received a Ph.D. in Software Engineering from the University of Montreal in 2011, with the Award of Excellence. He also received a CS-Can/Info-Can Outstanding Young Computer Science Researcher Prize for 2019. His research interests include software maintenance and evolution, machine learning systems engineering, cloud engineering, and dependable and trustworthy ML/AI. His work has received four ten-year Most Influential Paper (MIP) Awards, and six Best/Distinguished Paper Awards. He also served on the steering committee of SANER (chair), MSR, PROMISE, ICPC (chair), and ICSME (vice-chair). He initiated and co-organized the Software Engineering for Machine Learning Applications (SEMLA) symposium and the RELENG (Release Engineering) workshop series. He is co-founder of the NSERC CREATE SE4AI: A Training Program on the Development, Deployment, and Servicing of Artificial Intelligence-based Software Systems and one of the Principal Investigators of the DEpendable Explainable Learning (DEEL) project. He is also a co-founder of Quebec's initiative on Trustworthy AI (Confiance IA Quebec). He is on the editorial board of multiple international software engineering journals (e.g., IEEE Software, EMSE, JSEP) and is a Senior Member of IEEE.
---
Note: Unfortunately, due to exceptional circumstances Christian Bettstetter (University of Klagenfurt) — Sync and swarm: From metronomes to drones has been cancelled due to exceptional circumstances.